Creating community
Children develop best when they feel safe and have a sense of belonging, which is why we continually strive to create a positive community at our centre. We achieve this through celebrating the diversity of our centre and its children, and through keeping open communication with parents. We value partnerships with the parents and whanau of our centre, so we encourage you to raise any concerns or ask questions about your child's learning. Feel free to approach your child's teacher at drop off or pick up time for a chat.
We also hold social evenings including our yearly disco, information evenings and portfolio evenings. These events allow parents and teachers to come together to share aspirations and ask questions. We take part in annual school campus events such as Matariki and Maori Graduation. This builds connections for children and whanau to the other campus schools and creates pathways for future learning.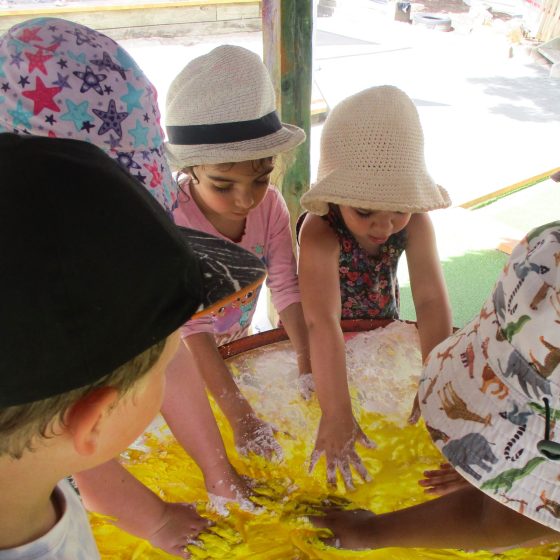 Before you start
Joining a new environment can be a big adjustment for many children and we are here to make this transition as easy as possible. We encourage you to bring your child in to visit the centre before starting, so that both parent and child can get to know our routines and staff. We recommend a new full-time child visits for an hour, three separate times over a two week period, before beginning full-rime care, so that they settle in with us as seamlessly as possible.
What to bring
A school bag
3 named, changes of clothing that are suitable for active play and the day's weather conditions
A named hat
A lunchbox for lunchtime (a healthy morning tea and afternoon tea will be provided). We are happy to heat up meals if required, so just let us know during drop off. Please note that we are a nut-free centre
A blanket or cuddly is optional if your child would like this for nap time
We are also happy to help with toilet training if needed. Please speak to a supervisor if this is required for your child.